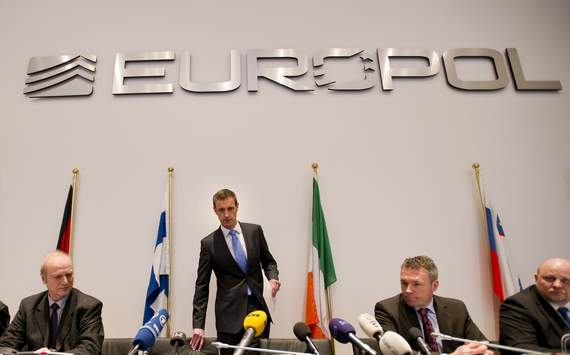 SPECIAL REPORT
By Stefan Coerts from The Hague
Fans, journalists, players and coaches across the world often refer to football as "the beautiful game" when they discuss the sport they so dearly love.
However, football is encountering more and more difficulties to live up to its fabled reputation as the latest scandal rocked the game on Monday.
The European Police Office revealed at a press conference in The Hague that a major investigation involving police teams from 13 European countries has uncovered an extensive criminal network involved in match-fixing. A total of 425 match officials, club officials, players and serious criminals from over 15 countries are suspected of being involved in attempts to fix more than 380 professional football matches.
Worryingly, among the suspicious games in this case are World Cup and European Championship qualifiers, Champions League clashes, and several top-flight game s across Europe, thus underlining the significance of the problem. Match-fixing happens anywhere, investigators claimed, from the lower-profile leagues right to the very top of the game.
The main betting syndicate believed to be behind the scandal has primarily been betting on the Asian market, but its tentacles are spread across Europe and links were found to Russian-speaking and other European crime organisations.
Hungarian investigator Bajan Nemeth explained how the head of the Singapore-based syndicate has a number of people below him who are tasked with organising the bribing of match officials, club officials and players.
"The Hungarian syndicate member, who was one of five men immediately below the ringleader, was in direct touch with referees who could attempt to influence the result in games where they were in charge all across the globe. Accomplices would then place place bets online or by phone with bookmakers in Asia," Nemeth said .
More than 2 million in corrupt payments were claimed to have been made by those involved in rigging the 380 games, with the biggest payment made to an individual being a sum of 140,000.
A costly investment? Not so much. Profits gained from match-fixing can be as high as 700,000, a sum alleged to have been made by the gambling syndicate on an Austrian game back in 2009.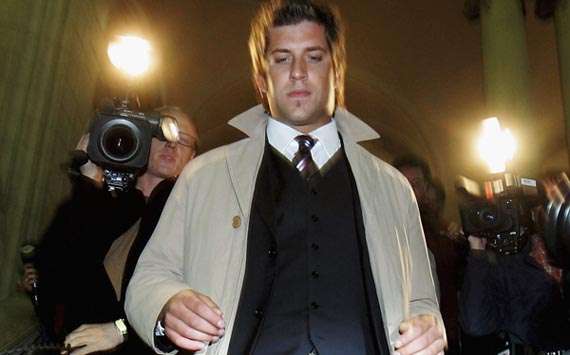 Scandal German referees raised concerns over Robert Hoyzer's integrity in 2005
Another popular, and slightly more advanced scheme, is where the crime syndicate uses seemingly legitimate companies to arrange international friendlies for often cash-strapped national football associations, offering a fee in exchange for the right to organise friendly matches. With many international friendlie s taking place without Fifa sanctioning, the front company is in charge of picking a referee, giving themselves the chance to appoint a corrupt official.
"Every member association is responsible for organising and supervising football in its country," Fifa spokesman Wolfgang Resch told ESPN last year. "The control of referees and officials falls into it."
The adage "anything can happen in football" suddenly has a completely different meaning. One of the most unpredictable sports in the world? Not for the people in charge of certain criminal organisations.
The Europol probe follows on from a string of match-fixing controversies since the 2005 Bundesliga scandal, as countries such as Turkey, Greece,Zimbabwe, South Africa and South Korea have all been rocked by comparable scandals. The 2006 Calciopoli scandal, although unrelated to gambling syndicates, which saw Juventus relegated, and the likes of AC Milan, Lazio, and lat er Inter, implicated involved the influencing of refereeing designations. Another betting controversy erupted in Italy in 2011, while Javier Tebas, vice-president of La Liga, stated in January that a number of games in Spain had been rigged in recent years.
Can match-fixing be stopped, though? Europol's investigation surely seems to suggest it is a battle that can be won if fought with the right weapons.
Nevertheless, Europol director Rob Wainwright's fears that the recent findings are just "the tip of the iceberg", are an indication that a long and tough fight could be on the cards.
For now, football's reputation has taken a serious hit, and Fifa, Uefa and every other football association should heed the warnings found in the Europol case.