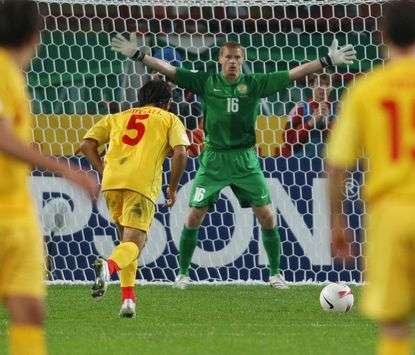 Russia goalkeeper Vyacheslav Malafeev has announced his retirement from international football.
In a statement on the Russian Football Union (RFU)'s website, the Zenit St Petersburg No.1 cited a need to dedicate more time to his two children as the primary reason behind his decision.
"It was a difficult decision to stop my international career from both a professional and human point of view," said Malafeev.
"But it's the only correct decision for my family."
Malafeev has been raising his two children alone since March 2011 when his wife Marina died in a tragic car accident.
The 33-year-old has amassed 28 appearances for the national team and has played in the last three European Championships.