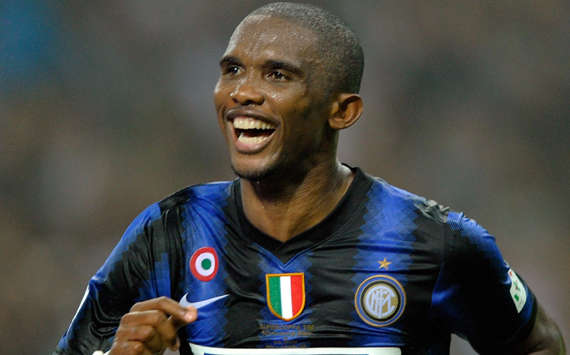 Samuel Eto'o says that he has never met a character more "larger than life" than Jose Mourinho.
The duo worked alongside one another at Inter and the Cameroon international revealed how he found Mourinho's departure difficult to take when the Portuguese left the club to take control of Real Madrid in 2010.
"He was a great person and a great coach," he told
RT
.
"Of the few people I have met in my life I have never met such a character that is larger than life. That year we won almost everything and then we parted. It was tough to take."
Eto'o also talked about his time under Pep Guardiola at Barcelona and though he admits his own exit from Camp Nou was a tough one, he says the two of them now enjoy a good relationship.
"I spent a year with him in which I won everything, but the end was hard. Yet, I can say for all the good years I spent at Barcelona that only a small proportion was difficult," he explaine d.
"Anything can happen in life, but you have to be a man and sometimes say certain things. Nowadays I'm happy because when we see each other we talk because we are all in the same Barca family."