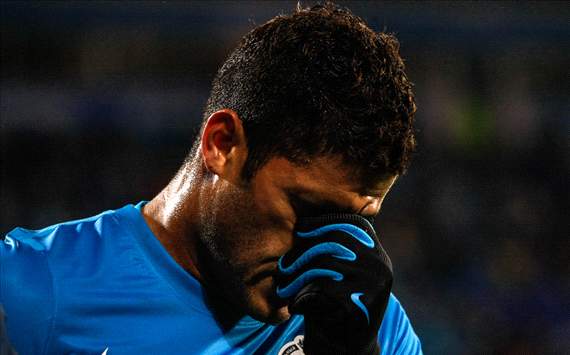 COMMENT
By Michael Yokhin
On Monday evening, Zenit fan group 'Landskrona' desperately tried to explain their so-called 'Selection 12 manifesto' after it drew big headlines in Russia and sent shockwaves around world football.
The group have categorically denied accusations of racism, stating that their wish is only that local footballers are prioritised when it comes to squad selection.
In the original document, which has not been sufficiently quoted by the majority of the English-language press (though Goal.com published much of the letter), these priorities do indeed sound reasonable. Landskrona have urged Zenit to make local players from St Petersburg the nucleus of the team, while the rest of the squad should consist of footballers from Russia, Ukraine and Belarus, as well as other Slavic, Baltic and Scandinavian countries.
"Players from continents other than Europe shouldn't be of priority, but t here is no taboo on signing them. We only mean that Zenit shouldn't search for stars in Latin America before we have thoroughly explored the possibilities in local, Russian and European markets. This has nothing to do with racism or nationalism. We just don't want the team to lose its identity."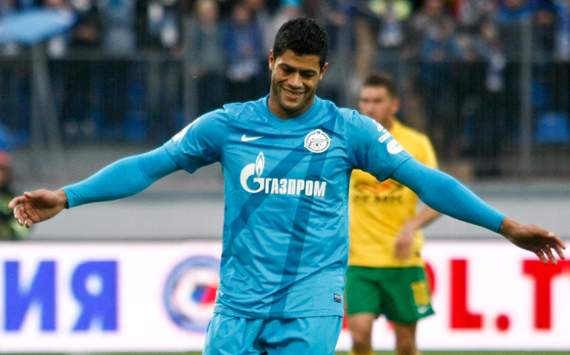 Unwanted Brazil star Hulk shouldn't be at Zenit, according to Landskrona
The group further attempted to explain their philosophy by comparing Zenit's traditions to Spanish outfit Athletic Bilbao, who only field footballers from the Basque region.
"We can't understand why everyone hails Athletic Bilbao, who only use players from their region, while Zenit's management and fans are accused of racism.
"During the last decade, football has gradually ceased to be a game of the people and has become a business. We are afraid that our club will follow the route of Manchester City, Arsenal and Anzhi Makhachkala, who buy players from around the world and don't represent the city and the region they come from. Keeping the Zenit identity is very important to us."
There will be many football fans who can identify with the above, and indeed the Landskrona manifesto includes quite a few positive messages, such as calling for players to respect their club, as well as imposing a salary cap.
Unfortunately, some of Landskrona's deeper-lying beliefs can only be described as racist and discriminatory.
For starters, when listing the "personal qualities" Zenit players should possess, the fan group states: "We are against having sexual minorities represented in the squad". That's it! No explanation not that it would have changed anything. Pure homophobia, in its most despicable form. Quite outrageously - even when trying to s often the message on Monday evening - Landskrona failed to mention this sentence and didn't apologise for it.
Secondly, part of the manifesto is titled "Zenit and black players", which says: "We see the absence of black players at Zenit as an important tradition that keeps the club's identity. Thanks to this tradition, the club has managed to keep its own face in the football world."
It goes without saying that basing a so-called "tradition" on skin colour is sick and twisted. The above words tarnish the reputation of the club's image the very image the racist fans are allegedly trying to preserve.
What could have been a positive message to the club has turned into a racist and homophobic blurb, which tragically incriminates the whole city of St Petersburg. The former Russian capital is thus seen as a stronghold for racists and extremists with a Neo-Nazi scent.
Nothing could be further from the truth.
St Peter sburg is the most culturally developed city in Russia. Founded by Peter the Great, it was supposed to become Russia's window to the outside world, and that indeed was the case.
The city is actually called Sankt Peterburg by Russians (like in German), and it is the most multicultural and diverse community in the country. The population is more educated and tolerant than anywhere in Russia, and the biggest architectural and cultural attractions of the country are sited there.
Zenit is the only football team in a five-million-strong megalopolis, and the vast majority of its people support them passionately. They are now stained and bullied by a vocal fan group who have the audacity to represent the whole city with their senseless racist and homophobic actions.
Landskrona's treatment of Mario Balotelli, who was rumoured to be on the verge of signing for Zenit a few years ago, was shocking enough. When Russia's Under-21s played their Italian cou nterparts in St Petersburg in August 2009, the group travelled to the the Petrovskiy stadium and displayed a banner which read: "Balotelli, we don't want you here".
One wonders whether they will accept Scandinavian players like Denmark's Jores Okore, who is of Cote d'Ivoire descent. Indeed, their biggest problem is that they dont even recognise how racist they are. They sincerely believe they are not.
As for the club itself, they must take a very strict position against Landskrona. They rightfully dismissed the fans' manifesto on Monday evening, but that is not enough.
The club, via a statement issued to
CNN World Sport
, insisted that they do not support "archaic" values.
"Zenit has always been distinguished by its tolerant approach to players of various nationalities and confessions, and has always had diversity in its side," the statement continued.
However, the rebuttal was not published on the club's offici al website. An insufficient response, and in order to clear their name, Zenit must educate Landskrona and impose serious punishment against those who placed their traditions in such a dreadful light.
As Piara Powar, executive director of Football Against Racism in Europe (FARE), told Goal.com: Education is difficult but a very necessary piece of work for Zenit to do. This is the only way to go if they want to keep any credibility.
Otherwise, the entire club will be guilty of condoning racism.