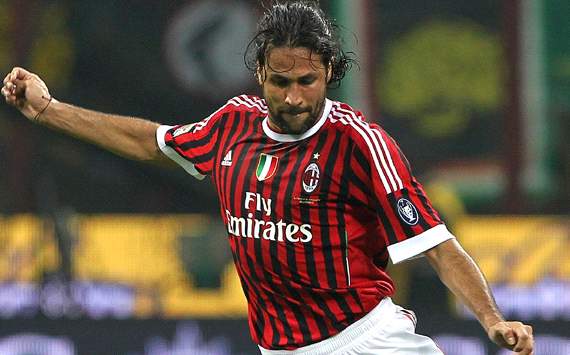 AC Milan centre-back Mario Yepes is confident his side will secure three points against Zenit St Petersburg in their next Champions League clash.
The
Rossoneri
have won both of their last two games against Anderlecht and Catania 3-1, and the Colombia veteran is confident that they will build on the success.
"Winning is the best way to honour this shirt, and this is what Milan are going to do tomorrow," the 36-year-old told reporters at a press conference.
"We have to face every game in the best way possible. Hopefully [Stephan] El Shaarawy can continue his form. Our young players are playing very well and we have to be close to them. Tomorrow night we must extend our streak of positive results."
Milan are already through to the knockout stages of the competition and the former Paris Saint-Germain player reflected on the difficult challenge that they had to face in Group C.
"This year in the Champions Leag ue we are happy, we got through and will now be focused on the knockout phase. Our group was very tough.
"We are a close-knit team, we have lived [through] some difficult moments and now we have to continue our progress."
Milan host Zenit on December 4, with the match set to begin at 20.45CET.