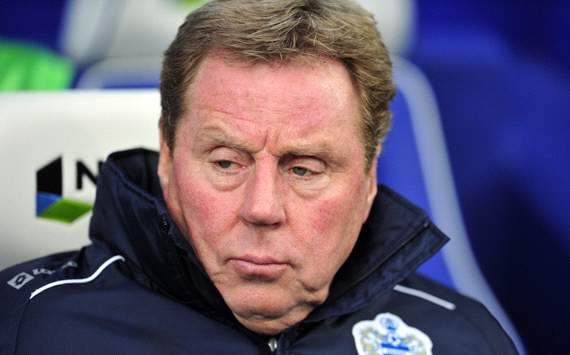 QPR boss Harry Redknapp has admitted interest in signing Peter Crouch and Christopher Samba, but suggested both deals would be difficult to conclude.
Crouch played under Redknapp at Tottenham but has recently fallen out of favour at Stoke, while the 65-year-old is a long-term admirer of former Blackburn centre-back Samba.
"These are two players whose names have been mentioned but at the moment we're not close to doing anything," Redknapp told reporters.
"Crouch's name came up in a meeting with the chairman but I don't think Stoke want to sell him.
"On Samba, again the chairman is dealing with this. At this stage I don't think that's a goer.
"I like Christopher Samba and he is a very good player but at this stage I don't see him leaving Russia. Things can changes but at this stage we're not close to doing anything."