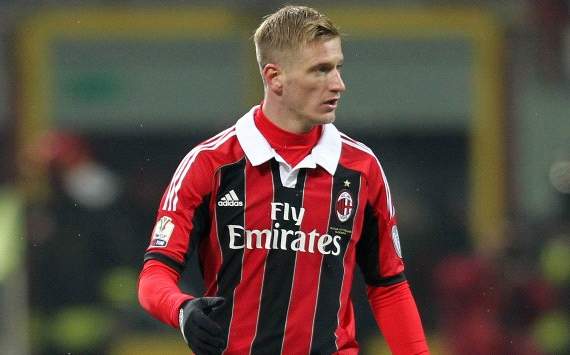 Ignazio Abate could leave AC Milan if the defender's valuation is met as the
Rossoneri
are looking to free-up cash for Manchester City forward Mario Balotelli, according to the full-back's representative.
Zenit St Petersburg coach Luciano Spalleti is said to be interested Abate, who he knows from his time in Serie A when coaching Roma.
The defender's agent claims Spaletti has tabled an unsatisfactory offer for the 26-year-old, but hinted that a higher bid from Zenit may change things as the San Siro outfit seek to bring in Man City attacker Balotelli.
We thank Zenit and Spalletti for their interest, but the lad will remain in Italy with Milan, Claudio Pasqualin told
Personal Press
.
If Zenit raise their offer, then maybe something will change, considering Milan are looking for cash to take Mario Balotelli."
AC Milan are pushing for Europe in Serie A having risen to sixth place after a slow start t o the season.