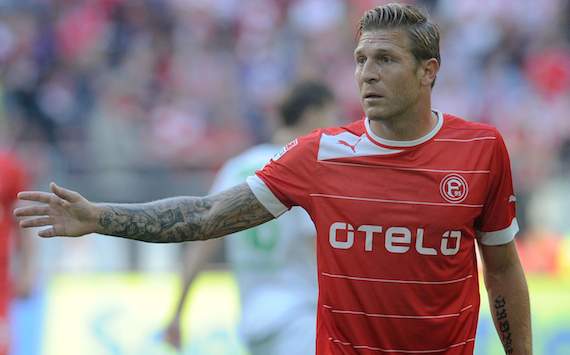 Fortuna Dusseldorf striker Andriy Voronin has made a statement hinting at his future at the club, having failed to find form since the start of the season.
The Ukraine international had been subject of heavy criticism since the beginning of this year's Bundesliga campaign, for which the Nord-Rhein Westfalen side loaned him from the Russian capital.
"Apparently, I do not fit into Fortuna Dusseldorf!" the 33-year-old was quoted as saying by
Bild
.
Coach Norbert Meier had previously banned Voronin from the squad ahead of the 1-0 DFB-Pokal victory for his side against Borussia Monchengladbach.
"If a player does not perform, you have to take these measures," the trainer stated.
The ex-Hertha Berlin man continued by commenting on rumours saying that Dinamo might have him back in their team as soon as this upcoming winter.
"I do not think about that. But if there is something to talk about, we will sit down and discuss it like men," he said.
Dusseldorf currently sit 13th in the Bundesliga and are preparing to travel to Bayer Leverkusen for their next league fixture on Sunday, which is set to begin at 15.30CET