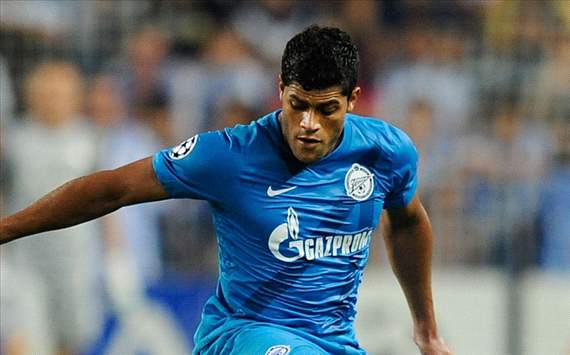 Zenit St Petersburg midfielder Danny admits he is relishing the chance to link-up with Hulk.
The Portugal international has been out of action since February after suffering a number of injuries, but he hopes to make a swift return so he can link-up with the powerful striker.
"Individually, he is a very strong player and can beat almost any defender one-on-one and create scoring chances single-handedly," Danny told
Soviet Sport
.
"It is very interesting to play with such a creative partner and I hope after my complete recovery our attacking partnership will bring Zenit a lot of benefits and wins."
Team-mate Igor Denisov publically stated his belief that Hulk's wages are too high in comparison with long-term servants of the club, but Danny believes the issue will be resolved soon.
"Denisov is an excellent player and one of our team's charismatic leaders, who plays an important role at the club," he continu ed.
"I believe he will be able to settle his disagreement with the chiefs pretty soon and return to the first squad."