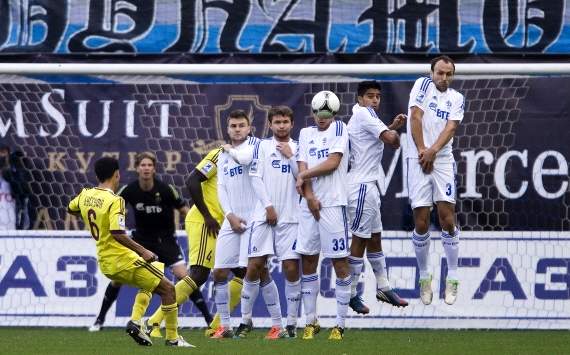 A handful of Dinamo Moscow fans have stunned the club by taking part in a vicious assault against the club's players.
A group of supporters fired at members of the squad with paintball guns while wearing camouflage clothing, an attack which left some players in agony as they were hit in the head.
A statement on the club's website read: "After training exercises a group of individuals tried to shoot the players with paintball guns.
"We are convinced this was a planned and organised action. This is a challenge to the club and we will answer in the toughest possible manner.
"We intend to use all the resources available to us to find and hold the shooters accountable in any way the current law allows, including criminal prosecution."
It is believed the event took place as a protest against the team's poor start to the campaign as they currently sit 14th in the Russian Premier League .