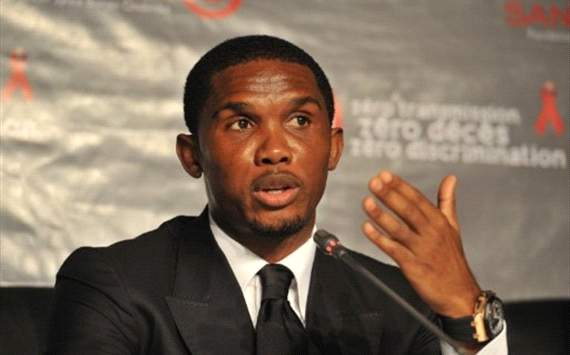 Samuel Etoos exile from the Cameroon national side appears to be over after an intervention from the countrys Prime Minister.
The Anzhi striker was banned for eight months after organising a players revolt against the Cameroon Football Federation over issues regarding appearance fees.
However it looks as though the suspension is over after PM Philemon Yang personally asked the former Barcelona man to return to the squad as their place in the 2013 African Cup of Nations hangs in the balance.
The head of state has taken the situation personally and has given us instructions, said Cameroon coach Jean-Paul Akono.
We then met in a working session to pave the way forward and all is fine.
"For now he's ok but he could still miss out because of injury. We will keep our fingers crossed and await the final days leading up to the game."
Cameroon trail Cape Verde 2-0 from the first leg, with Etoo likely to feature in the second l eg in Yaounde on October 13.