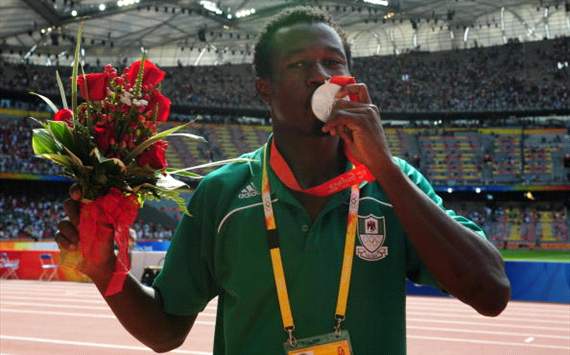 EXCLUSIVE
By Sam Ade Oguns, Abuja
New Celtic defender Efe Ambrose is relishing his teams forthcoming Uefa Champions League match against Barcelona and has vowed to do his best to stop Lionel Messi.
As well as hoping to halt the worlds best player, he has also promised Spartak Moscow striker and compatriot Emmanuel Emenike a tough game when their clubs meet in the group stages of this years competition.
The Nigerian moved to Celtic from Israeli side Ashdod in the summer transfer window and is looking forward to playing in Europe's elite club competition.
Lionel Messi is not a stranger to me because I was in Nigerias Under-23 team that played in the final against Argentina in the 2008 Olympics, Ambrose told Goal.com.
I also played against him in our friendly match in Bangladesh last year. So he wont pose many problems to me because I will do my best in marking him out when Celtic and Barce lona slug it out in the Champions League.
I have also told [Spartaks] Emenike that he should watch out for me because I will give him a serious challenge when our teams meet.
Ambrose expressed happiness at joining the Scottish giants and has promised to make the best use of his stay at the club.
I want to prove to Celtic that they can rely on me and the only way I can do so is to play well for the team and help them achieve both league and European competition success. At least that would send signals to Celtic fans that I have come there to help the team achieve success.
So I had to rush back to the club immediately after the Liberia match. Now I am in Israel to pack my luggage and travel with my wife and my new-born baby as we hope to be in Scotland this weekend and start a new life in Celtic.
My mission is to first adapt to the environment and the teams philosophy on time. I need to adapt to the style of play, the weather, food and everything that is associated with the club.
I just have a couple of days before the Champions League but the league is on already. It is a pity time is not on my side but I am a very resolute and determined person so I believe I will cope.
I just have to go there and prove myself and justify my inclusion in the team as well as make the coachs first-team list for all matches, a determined Ambrose said.
He also told Nigerian fans to believe in the Super Eagles, ahead of their next match against Liberia on October 12.
We are condemned to beat Liberia in Nigeria and by the special grace of God we will be among the teams in the Africa Cup of Nations in South Africa. Nigerians should believe in us, pray for us and support us. We wont disappoint them, he concluded.