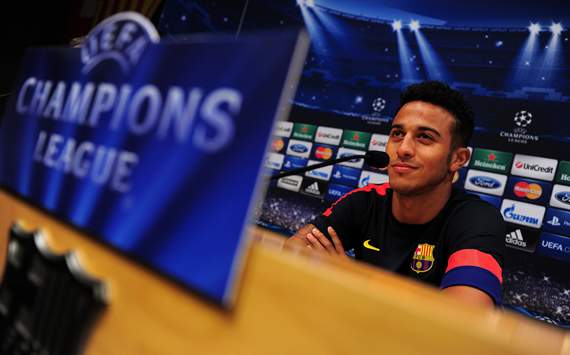 Barcelona midfielder Thiago Alcantara has claimed that the Champions League is more important than any other competition.
The Catalans are currently preparing for their Group G opener at home to Spartak Moscow, and their Spain Under-21 international is eagerly anticipating the encounter with the Russian giants.
"The Champions League is the most important competition for any footballer. There arent a lot of games and thats why it is valued so highly," Thiago said at a press conference.
"However, we play all in competitions with the intent of winning them."
The 21-year-old then went on to say that he cannot be compared to any of his team-mates because they each have their own unique characteristics.
"Every player is different. Some score more goals, others have better vision of whats going on. Barca make us feel comfortable with each other."
Wednesday's match at Camp Nou is scheduled to kick off at 20:45C ET.